Yoga for Beginners: New
An Easy Guide for A Start
Yoga practitioner will likely tell you a lot of things about yoga.
This can be difficult for you to understand the facts right away without knowing how to start.
While others may tell you that they do it to feel good with their self, while others would look at it as a spiritual practice and a way of life.
No matter what they tell you, the basic idea to start is that, yoga reshapes your body and your habitual patterns.
This Yoga for Beginners was created just for you- to give you all the tips, guides and advices that you simply need for a successful yoga practice.
What is Yoga?
Yoga Is Union Of Individual With Higher Self.
It Is An Ancient Discipline That Addresses The Needs Of The Practitioner In Mind, Body And Spirit.
Whatever your goals or intentions for yoga beginner practice, you are already on the path to mental and physical exercise.
Here's a three brief points about Yoga:
Do you know that yoga is an art and a science?
Yes, it is a science because it promotes practical methods in controlling the mind and body making it into a deep meditation. This is also an art, if practiced rigorously, this can yield spiritual and superficial results.
Yoga is a not a system of beliefs.
It influences the mind and body to bring them into mutual harmony. If the mind cannot concentrate because of illness in the body, this will prevent the energy flowing to the brain.  And the energy weakened in the body if it is paralyzed by harmful emotions.  It works primarily with the energy in the body through the science of pranayama or energy control. "Prana" means breath, so yoga simply teaches, through breath control, to still the mind and achieved state of awareness.
Yoga is a collection of spiritual practices and techniques.
This integrates the mind, body and spirit in order to achieve that complete oneness with the universe.  The practical practices promote purification of the body and cultivates life force energy.
Why Practice Yoga?
Practicing yoga provides the foundation and tools needed to build good habits for oneself. This includes:
self-discipline,
self-inquiry
and non-attachment.
This is a pathway in empowering the mind in order to make conscious choices to live a healthy and happy life.
Since, we are living in a culture where the mind and nervous systems are stimulated, yoga offers the space needed to slow down the mind and restore the senses to balance.
With its promising benefits and mindful practices, there are a growth and rise of yoga. And if you want to join the crowd of healthy individuals, this is just the beginning. The most obvious benefit of yoga practice, is the physical benefit.
Yoga postures can increase:
body strength

mobility

flexibility

and balance
During yoga, the body goes through a variety of motions that counteract the aches and pains associated with poor posture and tension.  This fix these imbalances and improve the overall physical condition.
Yoga also helps deal with stress. Having a lot of stress, can cause a lot of tensions in the nervous system, making it difficult to think, focus and sleep. 
Doing some breathing exercises during yoga, can help reduce the heart rate and makes the nervous system relaxed.
This tends to promote better sleep and increase focus. Yoga allows you to connect more deeply with your senses and awareness.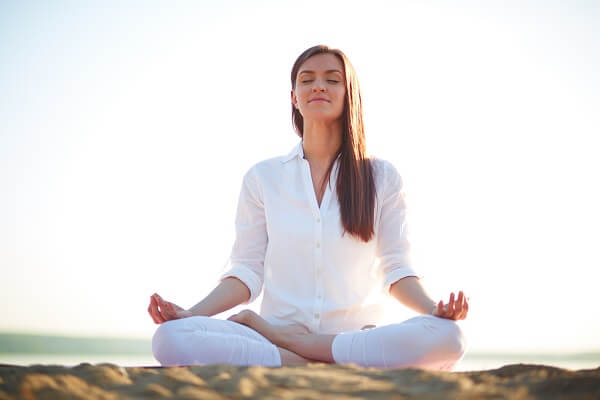 Which Yoga for Beginners
to Start?
So, you are now ready to change your workout routine and do it with yoga?
But do not know how to start yet?
Here's some guide for you, which of the following yoga practice will be your first option.
Hot Power Yoga: This is perfect for those who want to lose weight
This is one of the most intense forms of yoga practice.  This is often called, "Hot Power Yoga", "Power Yoga" or "Hot Vinyasa Yoga". 
This will surely make you sweat but vary from class to class session.  This is fun, challenging, high-energy and more on cardiovascular yoga class.
There are series of yoga postures that flow together to help you build strength, stamina, flexibility, and balance.
Yin Yoga: This is for increasing flexibility
If you are looking for a slower flow, then opt for yin yoga.  This incorporates a longer holds in passes posses that promotes greater flexibility particularly in the hips, spine and pelvis. 
As you do this, you normally hold deep stretch for three to five minutes to lengthen your muscles. This is a relaxing type of yoga giving you an easy stretch.  This is also a great recovery tool for other trainings or workout.
Hatha Yoga or Hot Hatha Yoga: This is great for strength training
This is considered as the umbrella term for all other yoga practices and commonly practiced in yoga studios and gyms. This is a slow-paced yoga class where it holds longer posses than Vinyasa but not as longer in the Yin flow type.
This is perfect for all ages and expect for more challenging standing poses.  This also promotes deep sweat, encourage muscles and joints stretch and low injury risks.
Restorative Yoga: For De-stressing
This also focus on flexibility just like the yin type but in restorative it uses a combination of props such as straps, blocks, blankets and bolsters. This cradles the body and allow the energy to flow to the organs for a restorative vitality. 
This makes it perfect for de-stressing the body and mind as this can be a gentle exercise after a strenuous workout.
Vinyasa Yoga: This is for newbies
This is usually offered to those who are just new to yoga. This is a popular form of yoga. It just let you move with your breath from pose to pose and rarely holds postures until the end of the class. 
This offers strength, breath work, flexibility, concentration and meditation. This just makes it perfect for the beginners.
Kundalin Yoga: A mix of meditation and yoga
If you are focus on the mind aspect, then this is the perfect choice for beginners. This yoga is not posture based which makes it accessible to everyone.  This is the practical tool for everyone. You can expect a more spiritual workout that physical one.
So, as you start your journey, what you get from practicing yoga will surely change your outlook in life and the way you deal with the things around you. You can also choose from the following yoga practice that works best for beginners. This is just basically, the start of a good life ahead!
If you are looking for yoga online free guide, this is the site, can actually help you with that!
At BeFit-Yoga Blog, our goal is to provide a friendly yoga and fitness environment, coupled with health tips and specialty Videos from master level professionals. We encourage our visitors to develop a regular yoga practice and fitness lifestyle that helps to promote overall health and wellness. We take pride in helping the beginner or the experienced student meet personal fitness goals not only to feel strong, flexible and confident in their own body, mind and spirit but to take their skills learned to the next level of accomplishment.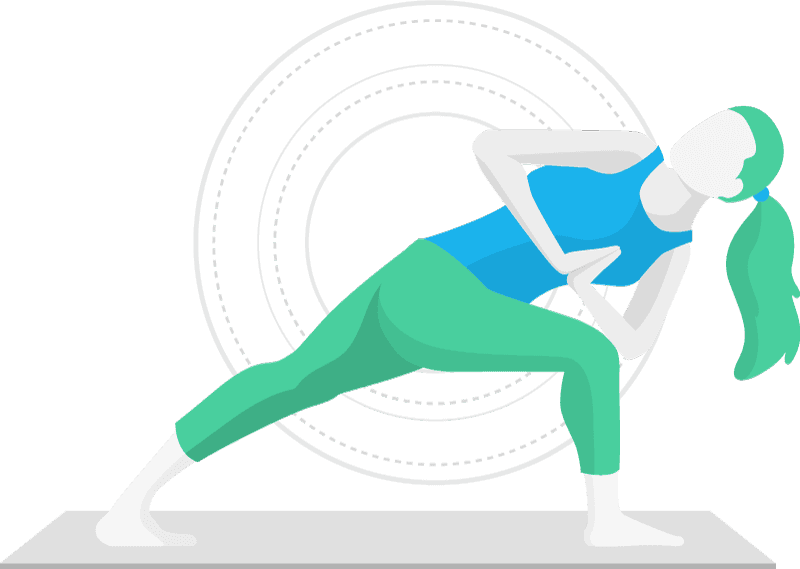 Mission Statement
To provide a safe and fun learning environment that promotes a healthy and fit lifestyle.

Vision Statement
To effectively guide as many people as possible various styles of Yoga, including Ashtanga, Vinyasa Flow, Hatha, Restorative, Yin, Meditation including Personal Training, and Pilates Reformer while offering an exceptional instruction with a personal touch from certified and experienced instructors.

Health and Safety Considerations
Drink Plenty of Water
No judgement.
Please be quiet.
Know your body.
No competition, Learn at your own pace.
No food Please.

Principles
Whatever you do, do it with humanity in mind.
Be honest.
Learn from your mistakes.
Communicate, Communicate, And Communicate.
Life is all about attitude.
Be dependable.
Yes, You Can! , Do it today, don't postpone it.
Live the moment.
Chase your dream and catch it.
Do it with style and pride.